You are here
Home
›
1%er News
› 'Stronger and stronger' - Australia's most dangerous gang the Comancheros open New Zealand chapter ›
'Stronger and stronger' - Australia's most dangerous gang the Comancheros open New Zealand chapter
Submitted by

THUMPERRRR

on Sat, 02/17/2018 - 12:10pm
Police say it was "inevitable" the Comanchero gang would open a chapter in New Zealand after 14 patched members deported from Australia.
Musclebound and riding gold-plated motorcycles, Australia's most dangerous gang have made a bold statement about "growing stronger and stronger" in New Zealand.
There have been 14 patched members of the Comancheros - whose former president Mick Hawi was gunned down in cold blood this week - deported to New Zealand under harsh immigration laws introduced in Australia.
They are among the hundreds of deportees, nicknamed "501s" because of the section of the immigration law created by Australian politician Peter Dutton, removed on "good character" grounds and sent to New Zealand where they were born.
For several years, the police have warned of how these "Kiwis" - many of whom had lived in Australia for all their lives - would return to commit crimes and bolster the professionalism of the New Zealand underworld.
Chapters of other Australian motorcycle gangs, the Rebels and the Bandidos, have been established in New Zealand for some time and involved in the lucrative drug industry.
But their bitter rivals, the Comanchero MC, have officially made their presence known in new photographs obtained by the Herald on Sunday.
Police say the establishment of a New Zealand chapter of motorcycle gang, considered the most dangerous in Australia, is "concerning" and anticipate the Comancheros could cause friction with other gangs.
Wearing the black and gold colours of the outlaw club which state "Comanchero New Zealand, six members are standing beside, or sitting on, gold-plated motorcycles in a series of photographs posted on social media.
Patched members of the Comanchero gang from Australia have set up a chapter in New Zealand. Photo / Instagram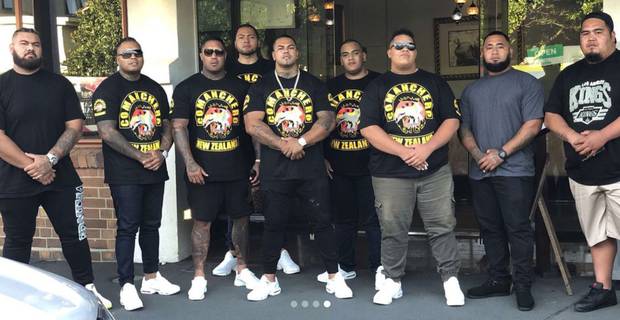 Patched members of the Comanchero gang from Australia have set up a chapter in New Zealand. Photo / Instagram.
Patched members of the Comanchero gang from Australia have set up a chapter in New Zealand. Photo / Instagram.
"All done and sworn in...welcome aboard to my brothers in New Zealand," says the Instagram post by an Australian member of the Comancheros.
"Another Comanchero chapter opened up. We growing stronger and stronger.
Related Articles
Elk Hunt
Fly Fishing Guide
Silver Stock
Biker News
Disclaimer: The opinions in this article are solely those of the writer, and may not reflect the beliefs of anyone at the Biker News Network/Outlaw Biker World. This site may contain copyrighted material the use of which has not always been specifically authorized by the copyright owner. We are making such material available in our efforts to advance understanding of political, human rights, economic, democracy, and social justice issues, etc. We believe this constitutes a 'fair use' of any such copyrighted material as provided for in section 107 of the US Copyright Law. In accordance with Title 17 U.S.C. Section 107, the material on this site is distributed without profit to those who have expressed a prior interest in receiving the included information for research and educational purposes. If you wish to use copyrighted material from this site for purposes of your own that go beyond 'fair use', you must obtain permission from the copyright owner. If you believe that your copyrighted work has been copied in a way that constitutes copyright infringement and is accessible on this site or through this service, you may notify our copyright agent, as set forth in the Digital Millennium Copyright Act of 1998 (DMCA). For your complaint to be valid under the DMCA, it must meet certain criteria, and you must Click Here to contact acting agent.
Who's new
WayneNella7

Junebug72

Devilstar

brianmikenusker...

Tyrsson
Who's online
There are currently 0 users online.