Mongrel Mob gang moving in to Australia
Submitted by

THUMPERRRR

on Wed, 03/14/2018 - 8:17am
One of New Zealand's most notorious gangs - with, as one media outlet calls "a history of child rape, kidnapping and public brawling" - is making a move into Australia.
The Mongrel Mob has dominated New Zealand's criminal scene since they sprouted up in 1962, the Daily Mail reports, "with its members often distinguishing themselves with facial tattoos and wearing red".
Now the gang are in Australia, recruiting for chapters in Perth, Melbourne, the Gold Coast and Darwin - sometimes sending members from New Zealand or interstate to make up the numbers.
In New Zealand, the gang has a long violent history, from brawling with Hells Angels during the 1970s to multiple rape charges in the 80s.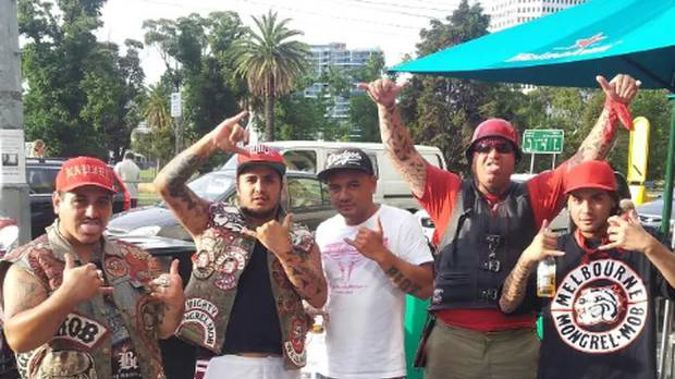 The Mongrel Mob has dominated New Zealand's criminal scene since they sprouted up in 1962. They are now trying to move into Australia.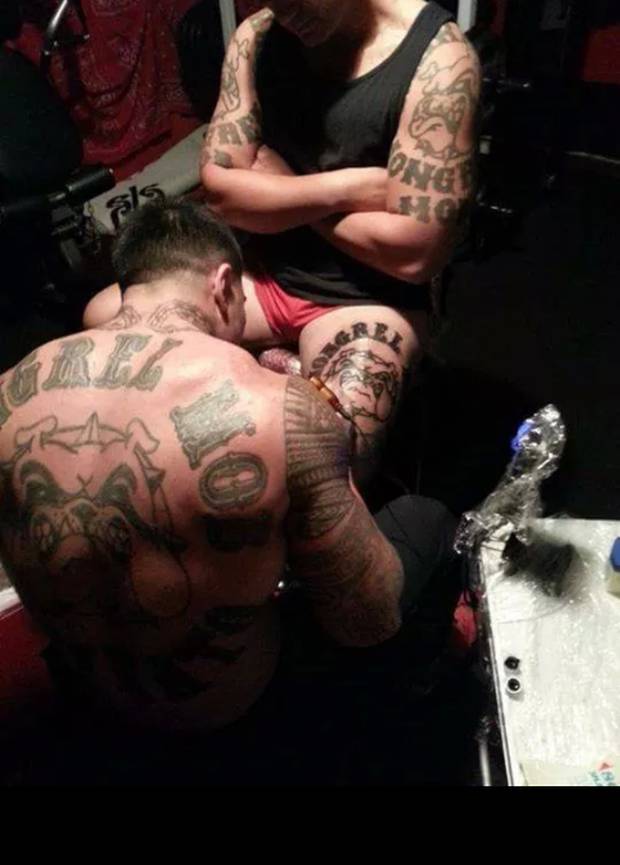 The gang are apparently in Australia, recruiting for chapters in Perth, Melbourne, the Gold Coast and Darwin.
One member, Sam Te Hei, was jailed after raping and murdering a 16-year-old girl in June 1987.
Just a year later, the Mongrel Mob kidnapped a woman and took her to a gang convention, where she was raped by more than 15 men, a New Zealand Government encyclopedia entrysays.
In 2003, more than 40 members of one New Zealand-based chapter were arrested and charged with more than 70 offences, including methamphetamine distribution.
Seven years later, they launched a rehabilitation programme for methamphetamine addicts with the help of the Salvation Army.
Within three months of the Mongrel Mob's Darwin chapter opening, police sources told the NT News they knew of four assaults directly linked to members that had gone unreported.
They also claimed one incident was a brawl between a member of the Mongrel Mob and a member of the Hells Angels.
In Perth, police are actively looking to deport members of the Mongrel Mob who misbehave, keeping a close watch on those who have moved from New Zealand.
The move comes as New Zealand police launch a new squad in Tauranga, dedicated to grappling with organised crime, in particular Australian motorcycle gangs.
The Herald reported yesterday that members of the Comancheros and Bandidos have been seen riding in the Bay of Plenty region recently.
Police have warned the more sophisticated and ruthless Australian gangs, in particular the Comancheros, could radically change the landscape of the criminal underworld in New Zealand.
The possibility of these newer criminal players gaining a foothold in Tauranga comes after the Rebels, another Australian gang, and the Head Hunters established chapters in the city in recent years.
Related Articles
Elk Hunt
Fly Fishing Guide
Silver Stock
Biker News
Disclaimer: The opinions in this article are solely those of the writer, and may not reflect the beliefs of anyone at the Biker News Network/Outlaw Biker World. This site may contain copyrighted material the use of which has not always been specifically authorized by the copyright owner. We are making such material available in our efforts to advance understanding of political, human rights, economic, democracy, and social justice issues, etc. We believe this constitutes a 'fair use' of any such copyrighted material as provided for in section 107 of the US Copyright Law. In accordance with Title 17 U.S.C. Section 107, the material on this site is distributed without profit to those who have expressed a prior interest in receiving the included information for research and educational purposes. If you wish to use copyrighted material from this site for purposes of your own that go beyond 'fair use', you must obtain permission from the copyright owner. If you believe that your copyrighted work has been copied in a way that constitutes copyright infringement and is accessible on this site or through this service, you may notify our copyright agent, as set forth in the Digital Millennium Copyright Act of 1998 (DMCA). For your complaint to be valid under the DMCA, it must meet certain criteria, and you must Click Here to contact acting agent.
Who's new
WayneNella7

Junebug72

Devilstar

brianmikenusker...

Tyrsson
Who's online
There are currently 0 users online.