Charles Craig Johnston
Submitted by

THUMPERRRR

on Wed, 02/12/2020 - 5:54am
Charles Craig Johnston
LONGVIEW — Charles Craig Johnston was born in Longview to Christine and Bruce Johnston on November 18, 1947. He passed away in Austin, on January 27, 2020.
After graduating from Judson High School in Longview, he served his country as a helicopter gunner for the US Marine Corps during the Vietnam era.
Craig was a proud and very respected 48-year member of the Bandidos Motorcycle Club, most recently in the Nomad Chapter and previously serving as International President of the Club. He loved motorcycles, traveling and music. He was well known for his generous spirit, quick wit and ability to tell entertaining stories about his life experiences.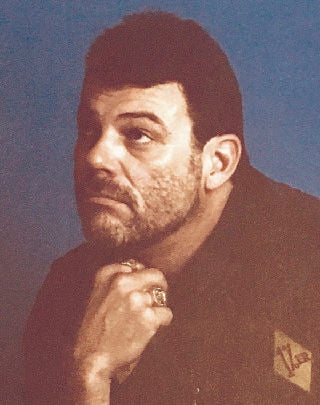 Craig is survived by his wife, Linda Johnston of Austin; children Justin Johnston of Longview and Andrea Johnston of Irving, both from his previous marriage to Denise Johnston of Irving; siblings Billy Jack Johnston of Brenham and Harriet Johnston-Wellman of Longview; four grandchildren; nieces, nephews, aunts, cousins; and numerous Bandido Club Brothers.
Services will be held at Winterfield Methodist Church, 2616 Tryon Rd, Longview on February 15, 2020 at 1:00pm. Interment will follow at Rosewood Park Cemetery, 1884 FM Rd 1844, Longview.
Related Articles
Elk Hunt
Fly Fishing Guide
Silver Stock
Biker News
Disclaimer: The opinions in this article are solely those of the writer, and may not reflect the beliefs of anyone at the Biker News Network/Outlaw Biker World. This site may contain copyrighted material the use of which has not always been specifically authorized by the copyright owner. We are making such material available in our efforts to advance understanding of political, human rights, economic, democracy, and social justice issues, etc. We believe this constitutes a 'fair use' of any such copyrighted material as provided for in section 107 of the US Copyright Law. In accordance with Title 17 U.S.C. Section 107, the material on this site is distributed without profit to those who have expressed a prior interest in receiving the included information for research and educational purposes. If you wish to use copyrighted material from this site for purposes of your own that go beyond 'fair use', you must obtain permission from the copyright owner. If you believe that your copyrighted work has been copied in a way that constitutes copyright infringement and is accessible on this site or through this service, you may notify our copyright agent, as set forth in the Digital Millennium Copyright Act of 1998 (DMCA). For your complaint to be valid under the DMCA, it must meet certain criteria, and you must Click Here to contact acting agent.
Who's new
WayneNella7

Junebug72

Devilstar

brianmikenusker...

Tyrsson
Who's online
There are currently 0 users online.