15 Things You Didn't Know About The One-Percenter Motorcycle Clubs
Submitted by

THUMPERRRR

on Thu, 03/26/2020 - 9:23am
Many associate one-percenter clubs with criminals. But there's a difference between being a criminal and simply not answering to anybody.
For the general, non-riding public of any state, an MC is not something anybody wants to associate with. And if the MC in question is a one-percenter, most people are instantly wary, with good reason.
Over the past many years, ever since the Motorcycle Club culture in the States diversified into the one-percenter MC subculture, there have been many tiffs between the one-percenters and the law enforcement agencies. However, being an outlaw MC does not immediately mean that the members are out to break the law, it simply means that they do not answer to anybody but themselves when it comes to their motorcycle, their brothers, and their club.
The MC culture started with the return of the veterans of WWII, who started founding free-riding groups that allowed them a taste of the good old days again. And this time, they refused to toe the line and preferred to be free agents. Here are 15 facts about the one-percenter MCs and their origins.
15 The Term "One-Percenter" Was Actually Coined By The AMA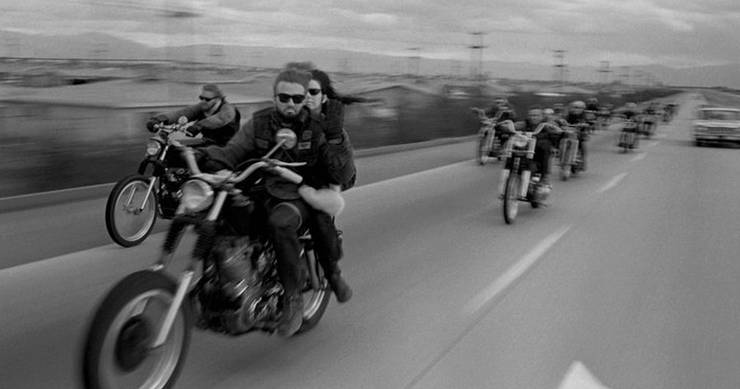 via RideApart
The AMA, American Motorcycle Association, held a motorcycle rally in 1947 in Hollister, California. Hooliganism and violence occurred and the AMA then said, "99% of the motorcycling public are law-abiding; there are 1% who are not." The 1% patch and one-percenter term, as a motorcycle club subculture, came to stand thereafter.
Related Articles
Elk Hunt
Fly Fishing Guide
Silver Stock
Biker News
Disclaimer: The opinions in this article are solely those of the writer, and may not reflect the beliefs of anyone at the Biker News Network/Outlaw Biker World. This site may contain copyrighted material the use of which has not always been specifically authorized by the copyright owner. We are making such material available in our efforts to advance understanding of political, human rights, economic, democracy, and social justice issues, etc. We believe this constitutes a 'fair use' of any such copyrighted material as provided for in section 107 of the US Copyright Law. In accordance with Title 17 U.S.C. Section 107, the material on this site is distributed without profit to those who have expressed a prior interest in receiving the included information for research and educational purposes. If you wish to use copyrighted material from this site for purposes of your own that go beyond 'fair use', you must obtain permission from the copyright owner. If you believe that your copyrighted work has been copied in a way that constitutes copyright infringement and is accessible on this site or through this service, you may notify our copyright agent, as set forth in the Digital Millennium Copyright Act of 1998 (DMCA). For your complaint to be valid under the DMCA, it must meet certain criteria, and you must Click Here to contact acting agent.
Who's new
WayneNella7

Junebug72

Devilstar

brianmikenusker...

Tyrsson
Who's online
There are currently 0 users online.