The Real Story Behind The Diablos Motorcycle Club
Submitted by

THUMPERRRR

on Tue, 03/31/2020 - 8:46pm
With a motto of "Diablos Forever, Forever Diablos" you can only imagine the seriousness of joining such a gang.
The word "Diablo" when translated into English means "Devil".  It seems that the Diablos Motorcycle Club (MC) periodically attempts to live up to its namesake, whether intentionally or not.
Let's start with a few quick facts about the Diablos MC.  According to Wikipedia the club was founded in 1961 in San Bernardino California.  The founder Jack Baltas died in 2012 at the age of 70 years of age, shortly after being released from prison on drug trafficking charges.  It's a whites-only club that spans across the entire United States but has a higher density on the east coast.  One interesting tidbit about Jack Baltas is that at one time, he was a candidate for Meriden city council, a town in Connecticut which in 2010 had a population of over 60,000.  What makes this interesting is that to be a candidate for any city council, one is usually civic-minded, respected within the community and an able communicator. Perhaps these characteristics is what allowed Jack Baltas to organize and grow a nationally recognized organization.
Another key fact regarding the Diablos MC is that it's considered part of the one percenters. Basically, what this means is that the Diablos MC and similarly organized clubs that are one percenters live outside the rules as prescribed by the American Motorcyclist Association (AMA).  This is not to say that the Diablos MC has no rules, but that they have their own set of regulations.  One of those rules is that every club member must be a gun owner - no exceptions.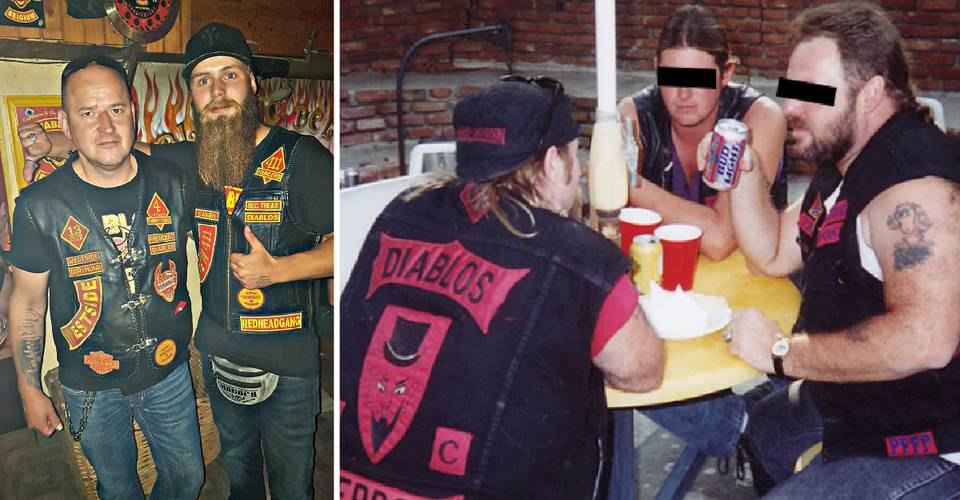 Related Articles
Elk Hunt
Fly Fishing Guide
Silver Stock
Biker News
Disclaimer: The opinions in this article are solely those of the writer, and may not reflect the beliefs of anyone at the Biker News Network/Outlaw Biker World. This site may contain copyrighted material the use of which has not always been specifically authorized by the copyright owner. We are making such material available in our efforts to advance understanding of political, human rights, economic, democracy, and social justice issues, etc. We believe this constitutes a 'fair use' of any such copyrighted material as provided for in section 107 of the US Copyright Law. In accordance with Title 17 U.S.C. Section 107, the material on this site is distributed without profit to those who have expressed a prior interest in receiving the included information for research and educational purposes. If you wish to use copyrighted material from this site for purposes of your own that go beyond 'fair use', you must obtain permission from the copyright owner. If you believe that your copyrighted work has been copied in a way that constitutes copyright infringement and is accessible on this site or through this service, you may notify our copyright agent, as set forth in the Digital Millennium Copyright Act of 1998 (DMCA). For your complaint to be valid under the DMCA, it must meet certain criteria, and you must Click Here to contact acting agent.
Who's new
WayneNella7

Junebug72

Devilstar

brianmikenusker...

Tyrsson
Who's online
There are currently 0 users online.